This was my first DOA tournament and I had a blast. The tournament was well run, the company was great, and the cold beverages were ample. The fishing on the other hand was rough. I had an awfully tough time finding decent fish in the tri-county area for the DOA tournament. We fished south, we fish north, we even braved the current and monster manatees and drifted an inlet, but couldn't come up with any decent fish for the card.
Captain's Meeting
Hanging out after the tournament
With such poor results Kevin (sparty), Olin (dodge), Tony (skinnywaterangler), and I decided to drag our asses out of bed at 3:00 on Sunday morning and make the trip north to Mosquito and try to change our luck. We launched at around 6:30 into a stiff southeast wind and decided to concentrate on a certain flat that always produces quality reds and also provided some wind protection.
I don't have the time to write a detailed report so I'll just drop some pictures below. I'll fill in the details as I can and add photos as they come in from the other guys. Feel free to add your own pictures from the weekend.
First fish of the day - PB 35.5"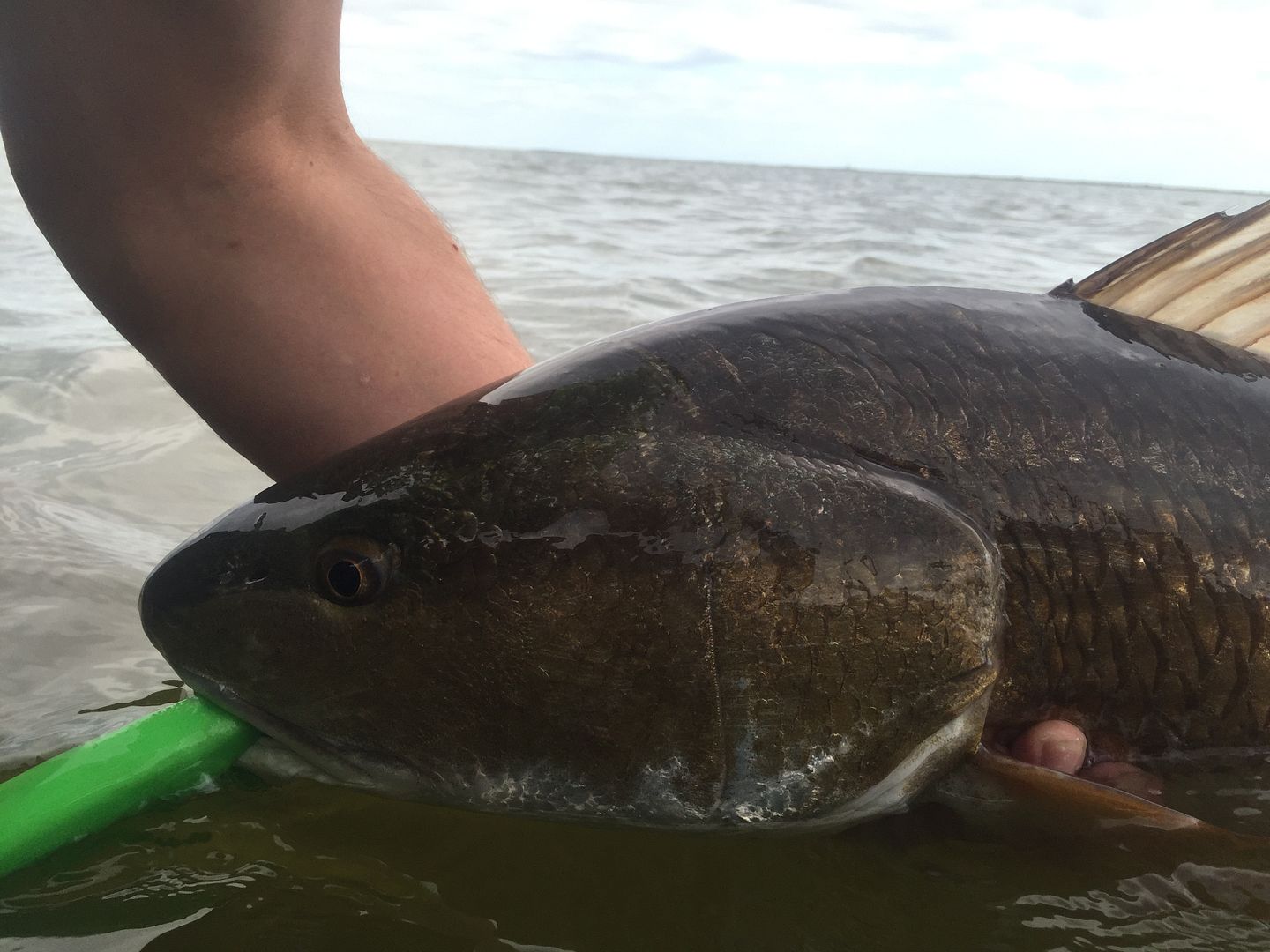 Kevin followed up with a fish just under 30"
The fish never cooperate for this guy
Finally subdued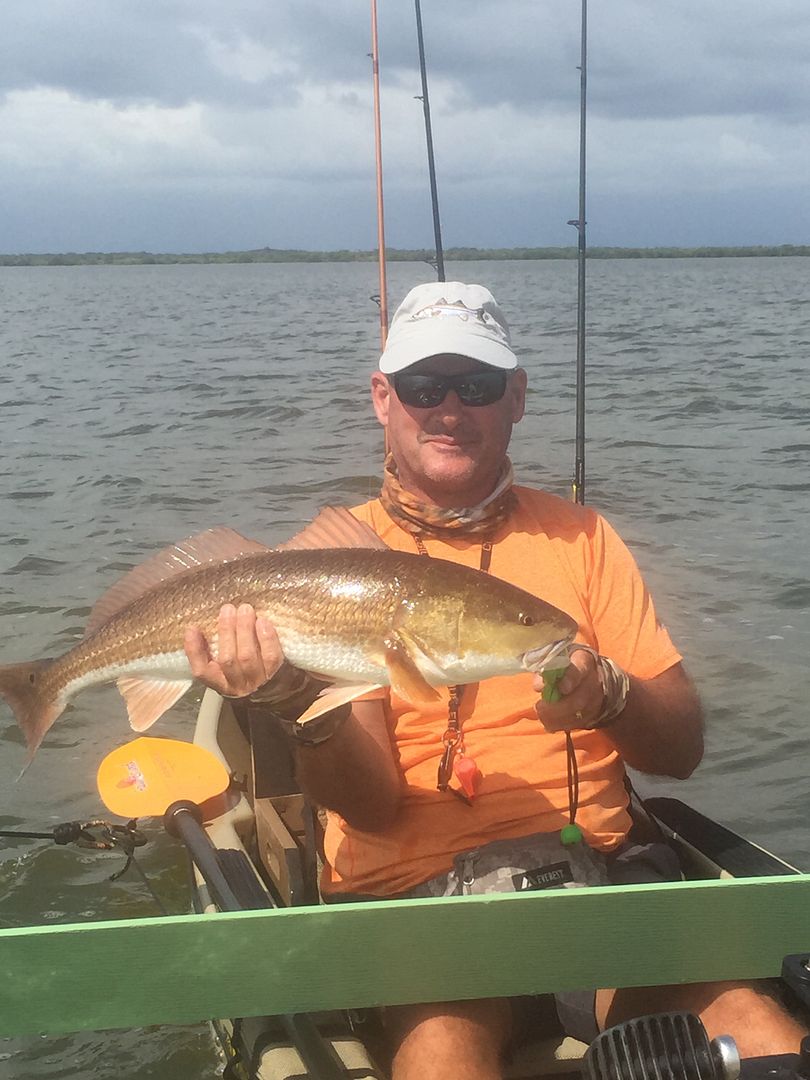 I had a dream come true and was able to sight cast a real monster. This fish inhaled my spoon without breaking stride then proceeded to nearly spool me on the initial run. The fight lasted around 45 minutes and spanned over half a mile. Fish was released healthy and just as angry as when she was hooked.
Kevin towing me back to the shallow flat for measuring and pictures.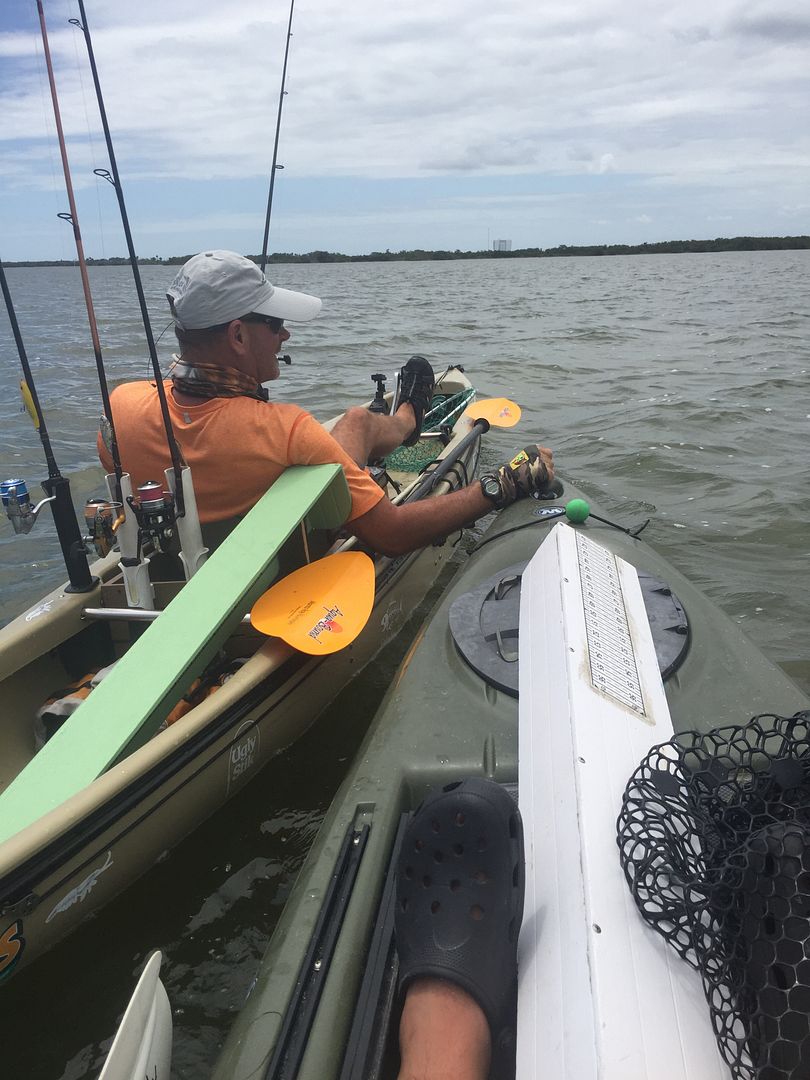 Olin helping me get a decent measurement of the fish on Kevin's board since my board is only 40". That fish was so thick we could barely get it on the board. Of course I forgot my printed 321 tokens so I had to use my dang phone.
Smiles all around
Trying to get a hande
Hero shots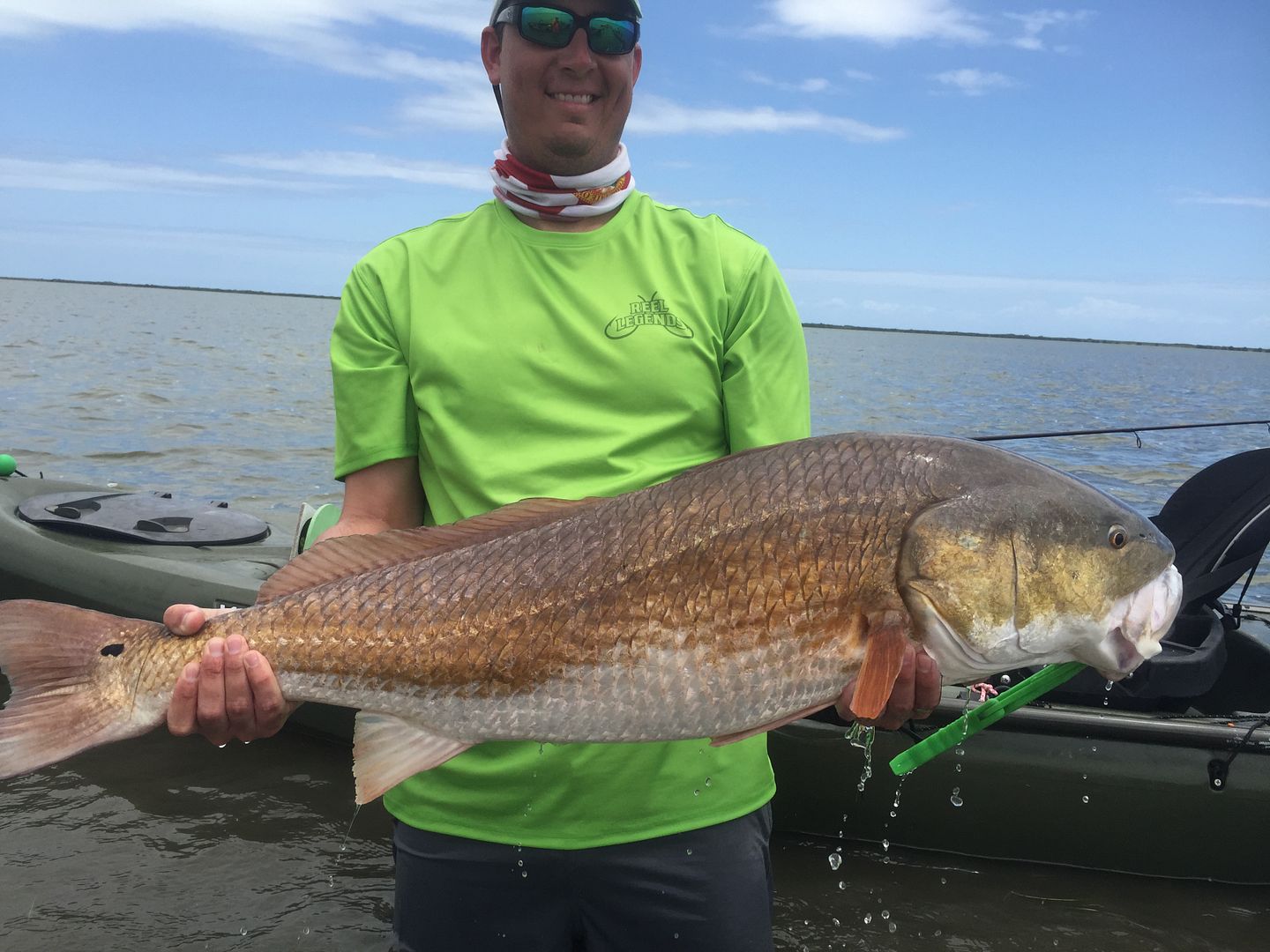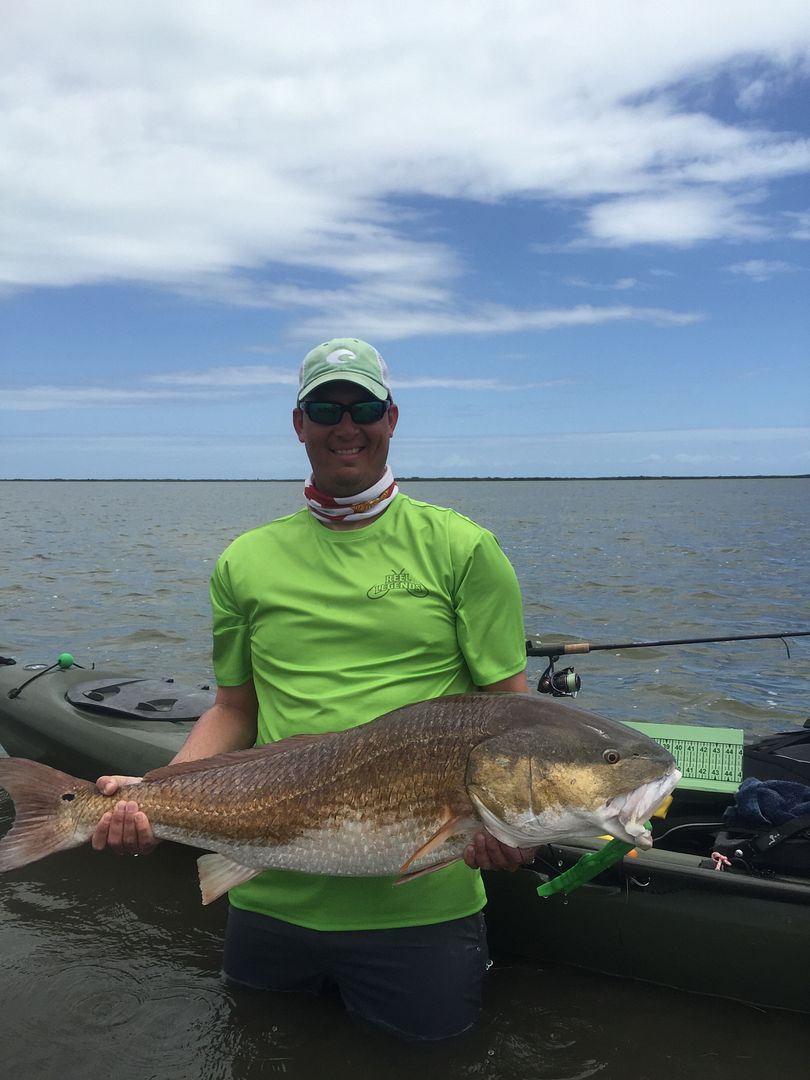 Both of my reds were sighted and caught on artificial.
Rod: St Croix Mojo Inshore 7'6" Medium fast
Reel: Daiwa Ballistic 2500 EX
Braid: PP 8 Slick 10#
Leader: Ohero 30# Flouro
Many thanks to Tony, Olin, and Kevin for helping out and for taking pictures. You guys rock.