Personal Best Red!
Rusty Caipen
Hi guys, this is my first fishing report since moving from Arkansas to Florida last year.
My pops and I hit the Fort on a weekday last month to see if anything was biting. The tide was pretty low when we got there and we weren't seeing any actvity. After a couple of hours, the tide came in and mullet started jumping all over the place. My dad was chunking a Mirrodine XL around and hooked up to something good.
He didn't know what it was at first because it ran so fast and didn't jump. He was surprised that it was a Spanish Mackerel and told me that he doesn't usually catch them on the flats. It was a cool looking fish.
After he let it go, we worked a huge school of mullet and that's when my Spook Jr. got crushed! The fish had me going all over the place and I thought that I would lose it but I let it run until he got tired out. It was my personal best Redfish at almost 27".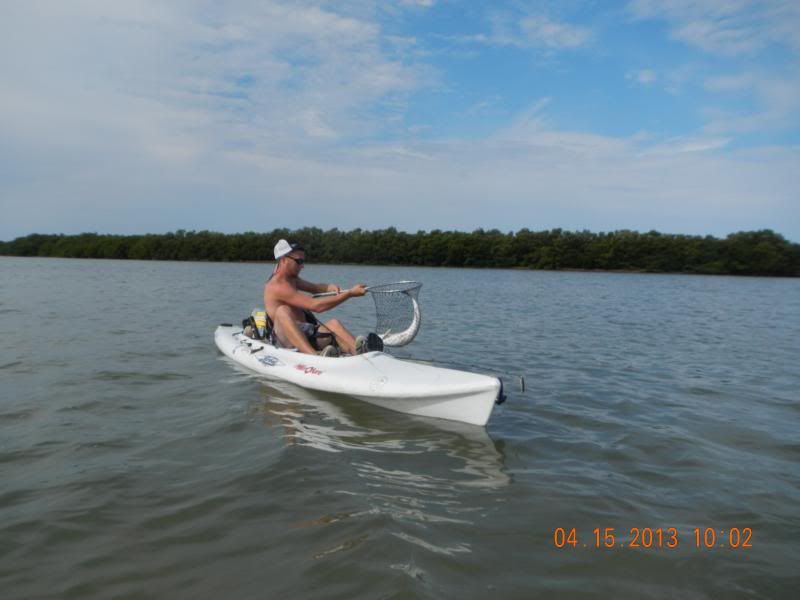 After that we caught some ladyfish, jacks and Trout.
It was a good morning.